Coaching Rules covers what I believe to be the six biggest obstacles coaches face when pursuing success: complacency, egotism, poor communication, lack of connection, overcomplication, and client or athlete attrition. 


I use three guiding questions to address these obstacles:


How should I coach?
Communicate clearly.


How should I program?
Keep it simple and do no harm.


How do I make coaching a career?
Serve others.


It is my hope that these 105 rules have you questioning what it is you do and how you are doing it. And if that reflection warrants change, then change. After all, change is the only constant in life and is necessary for growth. Show me a coach who can confidently say "I've found a better way," and I'll show you a coach who is greatly respected. 


To the young coach, this book is a wonderful platform to begin a new career. To the seasoned coach, you will find subtle reminders, fresh perspectives, and reassurance that you are not alone.


This is the book I wish I had in my hands when I started coaching 12 years ago.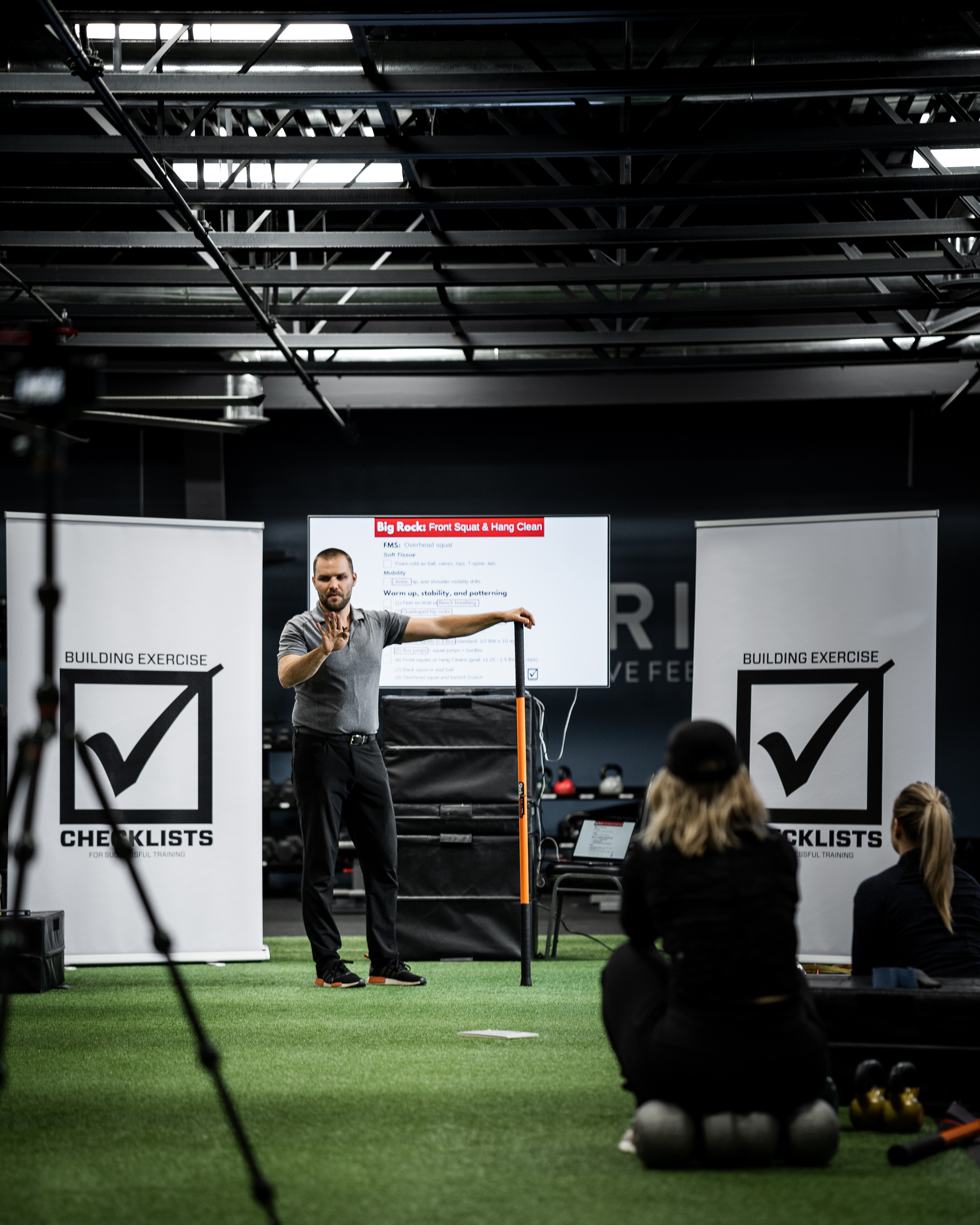 About the Author Brendon Rearick
Brendon began his career at Mike Boyle Strength and Conditioning (MBSC) in Woburn, MA after graduating with a degree in Kinesiology from the University of Massachusetts Amherst. Over the last eleven years, he has opened a massage business (Movement As Medicine), launched an education company (Certified Functional Strength Coach), spoke at conferences both domestically and internationally (Perform Better), created his first product (Building Exercise Checklists), and opened an Adult Fitness & Sports Performance facility (Train Smarter AND Harder Gym) with his wife Jenny in Brentwood, CA. 
Brendon's personal mission is to spread the positive by-products of coaching and movement using strength and conditioning as his platform. His career mission (before he retires) is to make physical activity the "most commonly prescribed drug in the world."
What other coaches saying about this book...


No matter where you are in your career, Coaching Rules is by far one of the most valuable resources for trainers wanting a career in coaching. This book provides effective and helpful strategies in becoming a better coach in EVERY facet of the job. Brendon has created something powerful!
-
Colby Congel MS, PN1, Strength Coach
Coaching Rules can be a game changer for the brand new clean shirt intern or the hole in the shirt, sleep on the gym floor 20 year veteran. Brendon's writing bring coaching to light on what is truly important in our relationships with ourselves and the ones we coach. His Deliberate Practice sections of the book offer great insight to your own awareness on the small things you can do to make a big difference. 
- Tim Concannon ATC, CFSC, Nothing Stronger
An easy-to-digest coaching primer from one of the industry's best. A practical coaching primer from a gifted straight-shooter. Undogmatic, reflexive and informative. Brendon Rearick has written a must-read primer for coaches young and old...Read this book, bring a pen, and learn from one of the industry's best. A must read for S&C coaches interested in deepening their practice. 
- Olivia Egan-Rudolph, S&C Coach, San Jose, CA
"Brendon challenges and changes lives. He's what we all should strive to be in our field, a good and decent human"
- Dan John, Author of 40 Years with a Whistle
"Read this book. Learn from a man whom I have great respect." 
- Michael Boyle, Mike Boyle Strength and Conditioning
Other ways you can learn from Brendon...